Donations Needed
Please send donations to:
Newton Fire Department
56 Woodside Avenue
Newton, NJ 07860
Latest Facebook Posts
Newton Fire Department wishes everyone a Safe & Happy Easter!!
...

See More

See Less
LLOD: Spring Valley, NY
Newton Fire Department sends its condolences and prayers to the members of the Spring Valley Fire Department and Family of Firefighter Jared Lloyd. Firefighter Lloyd died while operating at a structure fire at a assisted living facility.
www.statter911.com/2021/03/24/body-of-firefighter-jared-lloyd-recovered-from-rubble-of-rockland-c...
...

See More

See Less
Remember to test your carbon monoxide (CO) detectors every month. For the best protection, interconnect all CO alarms throughout the home. When one sounds, they all sound.
CO poisoning can be confused with flu symptoms, food poisoning and other illnesses. Some symptoms include shortness of breath, nausea, dizziness, lightheadedness or headaches. High levels of CO can be fatal, causing death within minutes.
A person can be poisoned by a small amount of CO over a longer period of time or by a large amount of CO over a shorter amount of time.
...

See More

See Less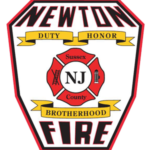 DUTY ~ HONOR ~ BROTHERHOOD