Donations Needed
Please send donations to:
Newton Fire Department
56 Woodside Avenue
Newton, NJ 07860
Latest Facebook Posts
Newton NJ: The Shelter in Place has been lifted. There is NO Longer a Threat to the Public!
...

See More

See Less
Newton Fire Department responded to #10 Union Place , for the working structure fire. Upon arrival Engine 2 and Tower 4 requested a working fire assignment, with heavy fire and the high outside temperatures. A second alarm was struck. Sending Full response from Andover 32 Fire, Sparta Truck for RIC., Air truck from Byram 43 Fire, Fredon 27 fire engine, Hampton 48 Full response, engine move up from Branchville 24 Fire to the scene. Adding a second RIC TEAM and Engine from Stillwater 42 fire. Andover Boro 22 Fire to cover Newton Station #2 , and then move up to the scene for fresh manpower to aid with over haul. Fredon 27,and Hampton 48 Ems also on scene assisting NFAS with rehab. Sussex County Fire Marshal's office was on scene along with Newton Police and Newton Office of Emergency Management. Jersey central, and Elizabeth town Gas and Newton DPW.
Great job by all , huge Thank You to the brother and sister Fire and Ems.
"Everyone goes home."
...

See More

See Less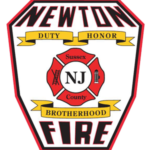 DUTY ~ HONOR ~ BROTHERHOOD