Donations Needed
Please send donations to:
Newton Fire Department
56 Woodside Avenue
Newton, NJ 07860
Latest Facebook Posts
Newton NJ: Water service interruption due to a water main break affecting customers in the area of Swartswood Road, Park Avenue, Lake Avenue, Hillside Terrace, and Ferndale Avenue. Crews are on scene making repairs. Customers may be without water for several hours while repairs are completed.
...

See More

See Less
When emergencies occur, Newton's emergency services use the Smart911 platform to send emergency alerts to notify the public about threats to public safety and what actions may need to be taken. The Town of Newton also sends certain non-emergency alerts and public information using the same platform. When you register for Smart911, you can select the types of notifications you want to receive and how you want to be notified. Sign up now at Smart911.com. For more information about how the Newton Police Department uses Smart911, visit our website at newtonpolice.org/communications/#smart911
...

See More

See Less
**Update- Repairs completed. All customers were restored.
To view the outage map, click on link below:
outages.firstenergycorp.com/nj.html **
A fallen tree limb has caused a power outage affecting approximately 350 JCP&L customers in Newton. Crews are on scene to repair the damage. Receive restoration updates by reporting your outage to JCP&L at 888-544-4877 or texting OUT to LIGHTS (544487).
...

See More

See Less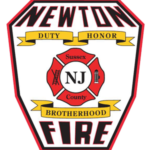 DUTY ~ HONOR ~ BROTHERHOOD